Home / GELDS Overview
GELDS Overview
INTRODUCTION
These are the five LEARNING DOMAINS. Notice that each has a two- or three-letter acronym. You'll see these acronyms in all GELDS materials.
GELDS DECODED
You will see codes such as PDM6.3b (below) in all GELDS materials. Once you understand the codes, you'll see how helpful it is to incorporate GELDS into your routines and lesson plans.
PDM
There are 5 DOMAINS (areas of learning) that are color coded and abbreviated.
Each domain contains STRANDS (groupings of similar standards).
Each strand contains STANDARDS.
6.
STANDARDS are general statements of knowledge within a Strand. A Strand can have one or more Standards.
3
AGE groups are as follows:
0 = 0-12 months
1 = 12-24 months
2 = 24-36 months
3 = 36-48 months
4 = 48-60 months
b
INDICATORS are statements that describe a specific, measurable and observable skill children exhibit as they develop. There can be multiple Indicators per age as noted by the letters a, b, c, d, e, and f.
INDICATOR EXAMPLES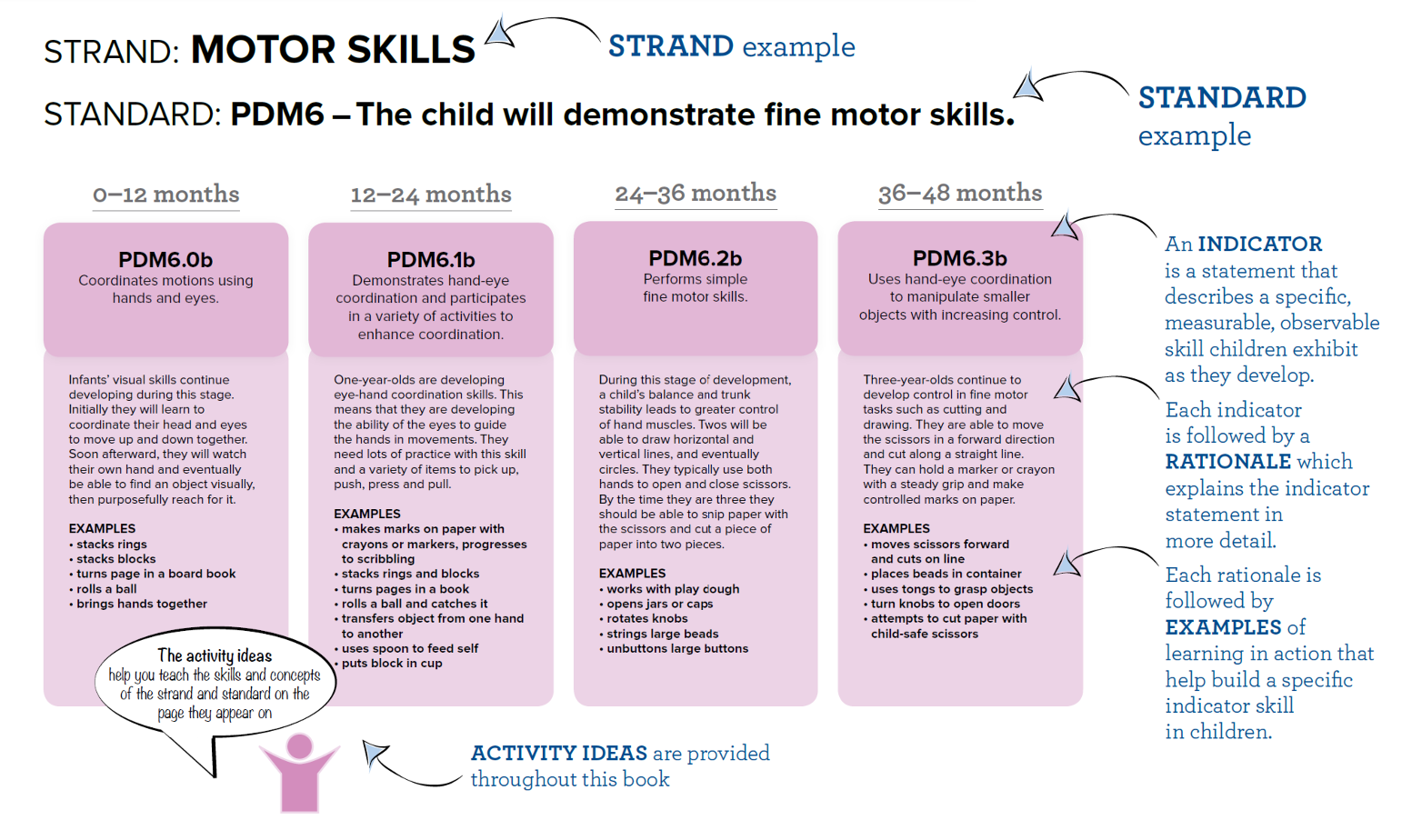 Quick Links
Gelds Documents